Newly Published!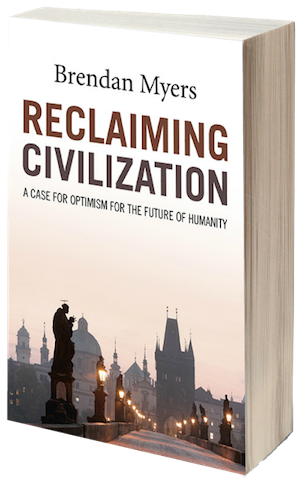 Fellwater: The Hidden Houses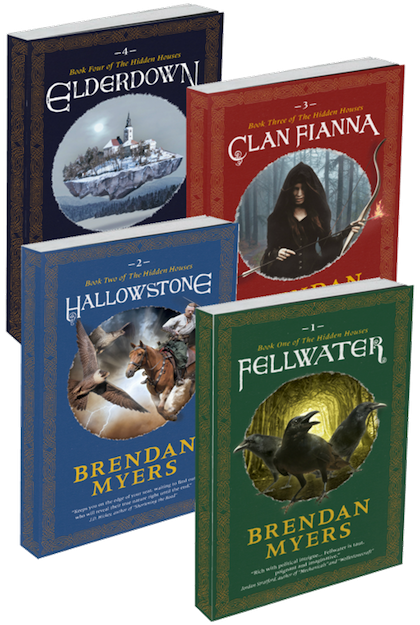 Other Fiction, and Games
Nonfiction
Out Of Print Titles:
Dangerous Religion (Dubsar House, 2004)
Brendan Myers is the author of seventeen books in philosophy, environmental ethics, history of ideas, spirituality, urban fantasy fiction, and game design.
After earning his Ph.D in philosophy from NUI Galway, in Ireland, Myers' ideas have been featured by the Pacific Business and Law Institute, the Scottish Environmental Protection Agency, the BC Civil Liberties Association, and the Order of Bards Ovates and Druids. He's run three successful fundraising campaigns on Kickstarter, chaired a labour union, presented a TED talk, and hunted for fairy tales in seven European countries.
Originally from Elora, Ontario, Brendan now serves as professor of philosophy at CEGEP Heritage College, in Gatineau, Quebec. Through his publishing imprint, Northwest Passage Books, Brendan also provides self-publishing assistance and ethics consulting services to private clients.
Brendan also plays guitar, brews his own mead, and sometimes still reads children's books. He lives in a library, next door to a forest.
---
"Myers' analysis confronts our very raison d'etre against our uncertain times. He asks the questions that most prefer not to ask."
~ Michael York, Professor of Theology, Bath Spa University.
Brendan "Cathbad" Myers is a dangerous man. Not only can he think clearly and creatively about some of the most important issues of our time, but he argues passionately and poetically about the need to challenge the dominant paradigms that rule our world."
~ Isaac Bonewits, author and founder of Arn Draiocht Fein.
---