Book One: Fellwater
Amazon / Kobo / Paperback

Book Two: Hallowstone
Amazon / Kobo / Paperback

Book Three: Clan Fianna
Amazon / Kobo / Paperback

Book Four: Elderdown
Amazon / Kobo / Paperback

Spinoff Novella: The Seekers
Amazon / Kobo / Paperback

Spinoff Novella: A Trick Of The Light
Amazon Kindle / Paperback

Join the author's mailing list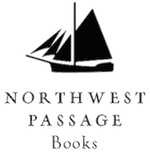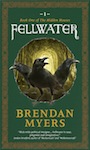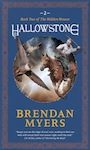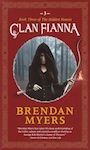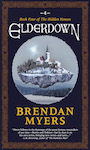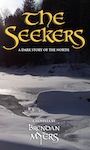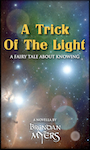 "Myers' characters inhabit a world rich with political intrigue; the machinations of aristocratic families descended from ancient gods. Fellwater is taut, poignant, and imaginative."
- Jordan Stratford,
author of "Mechanicals" and "Wollstonecraft"
"Masterfully weaving together a rich world of mythos, Myers follows in the footsteps of the great fantasy storytellers of our time—Martin and Tolkien—but he does it on his own terms, bringing new twists and turns. Humanity lives on stories. Buy the whole series. It will nourish your imagination and soul for years to come."
- L.M. Browning, author of "The Nameless Man"
"Brendan Myers has taken his deep understanding of the Celtic culture and created a world as riveting as George R.R. Martin's Game of Thrones. His characters, setting, and plot line are smoothly intertwined and masterfully unfolded, leaving the reader yearning for more."
- Yvonne Erlichman, God Box Cafe.
"On my bookshelf, the Fellwater Tales might only be a few books away from the likes of Neil Gaiman's American Gods."
- Jan Bosman, reviewer on Amazon.
---
This is a Kickstarter-funded project. I wish to thank all of the people who gave their generosity and support during the crowd-funding campaign on Kickstarter.com which paid for professional design and editing services. I offer special thanks to these outstanding benefactors and world-builders: Carole Martin, Ben Rossi, David LeBer, Gary Gibson, Laurent Castellucci, David LeClerc, and Ezekiel Zong-Han Azib.
Copyright © 2012-2014 by Brendan Myers. All rights reserved.
Kickstarter project page ~ Northwest Passage Books ~ BrendanMyers.net