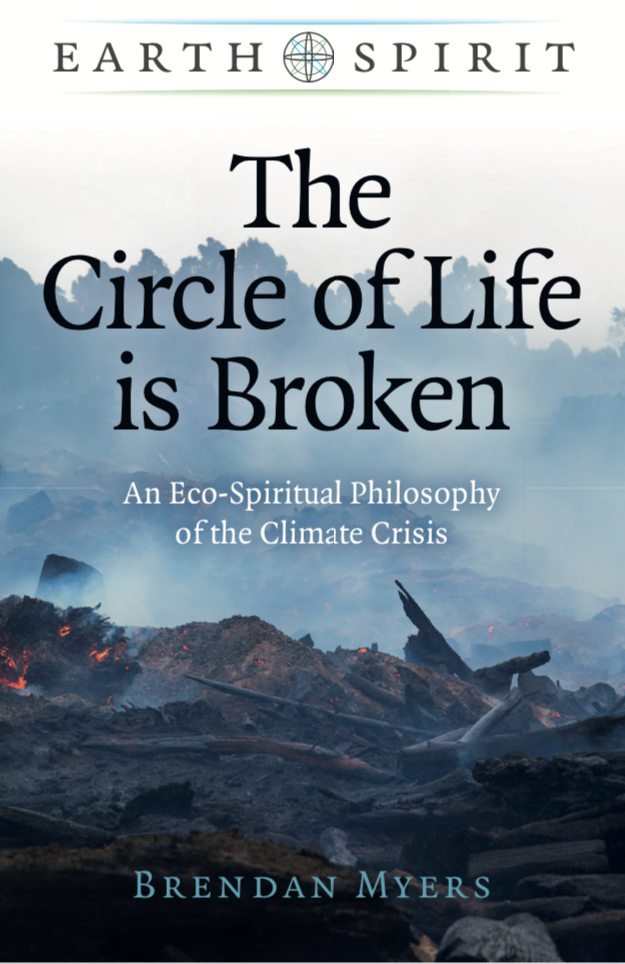 Published by: Moon Books / John Hunt Publishing
The Circle of Life is more than the food web. It's a self-organizing system of global life-cooperation and energy dissipation. Its balance and stability have been taken for granted for millennia. But in the age of the climate crisis, the Circle is breaking down.
From the 1960s onward, philosophers, artists and spiritual teachers promoted the idea of the 'Green Self' to help us understand how the Circle works, and how we harm ourselves when we damage it.
But in all that time, the climate crisis only got worse. The Greening of the Self didn't happen.
Using the science of ecology and a deep dive into human nature, this book explores what the Circle of Life really is, and what becomes of us when we face it in different ways. The exploration reveals a deeper eco-spiritual perspective, in which the Immensity of the Earth, and the breakdown of the Circle, are calls to action: to heal the Circle, and to create a better world.
table of contents
Kenosis: The Overview Effect

The Greening Of The Self Did Not Happen
Pure Anthropocentrism Didn't Work Either
And God Is Not Coming To Save Us
First Root Question: What Is The Circle Of Life?
In Nature, There Is No Balance Of Nature
Twelve Paths To Ecology
The Primacy Of Symbiosis
Little Whirlpools
Tipping Points
Love
The Dialogue Of The Seen And The Unseen
All Things Become The Things Of Man
The Calling
Second Root Question: Who Faces The Circle of Life?
Birth: Thrown-ness, Emergence, And Giftedness
Infancy: Seeing, Hearing, Touching, And Knowing
Childhood: The Naming Of The World
Childhood: Innocence And Play
Adolescence: Disenchantment
Adulthood: Work And Mastery
Adulthood: Shifting Baselines
Middle Age: The Urban Hyper-Reality
Middle Age: No Climate Reckoning
Elderhood: We Broke The World For Nothing
One Question, Many Answers
Third Root Question: Can The Circle Be Healed?
Ecofascism Is Not Environmentalism
The Gatekeepers of Human Nature
Face The Immensity
If There Is Magic
Plerosis: Green Sabbatical and Ecological Pilgrimage