Never been to the symphony, or the opera?
Want to go Outward Bound?
Can't afford the Gaia Gathering, or a seat at an NHL game?
Brendan Myers, author of "Loneliness and Revelation", is offering you a chance to attend any conference, convention, festival, sporting event, concert, theatrical performance, or community gathering of your choosing, anywhere in the world! Let Brendan know what event you have in mind, and if you win this contest, he'll buy your ticket!
Here's how to enter. First, take a photo of yourself reading or holding Brendan's latest book, "Loneliness and Revelation". Next, post the photo to your favourite social network, along with a link to the book's web site, lonelinessandrevelation.com
Third, send a message to Brendan to let him know that you've done it, with a link to where he can find it. Brendan can be reached via Facebook, or via the book's web site, or via brendanmyers.net
On March 31, 2011, Brendan will randomly select a winner, and announce the winner on his blog, and on the book's fan page, here. (By the way, if you want a better chance to win, post more photos of yourself with the book! Each photo will be treated like a contest entry form.)
Brendan will also share the most interesting, artistic, or funny photos to the book's fan page (with, of course, the permission of the photographer) as they come in.
Friends, I hope this contest does more than help promote my book. I hope it also helps people 'reveal' themselves to each other (read the book and you will know what I mean), and give someone a chance to experience a little more of their local culture and community. And if this contest turns out to be a success, I'll do it again in the summer. Let's see if we can make the world a little less lonely.
Haven't got a copy of the book yet? Order one from your favourite local bookstore, or shop online at:
Amazon.com
Amazon.co.uk
Amazon.ca
Barnes & Noble
Chapters.Indigo.ca

Yes, this is for real. Spread the word!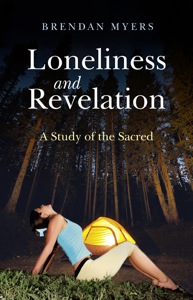 (The fine print: The contest organizer (that's Brendan) will purchase a gift certificate for the event of the winner's choice, up to a value of $100 (Canadian). Alternatively, if circumstances warrant, the contest organizer will pay for the ticket personally if the ticket is equal to or less than $100 (Canadian) in value, including the cost of taxes and postage. The contest organizer will not pay cash to the winner directly. The prize does not cover the cost of additional services which may be made available for a price inside the event, and does not cover transportation costs. The event selected by the winner must be an event that takes place between the dates of 15th April 2011 and 31st December 2011. The contest organizer cannot be bribed with offers of fine wine, rare philosophical books, or vacations in the French Alps. But you are welcome to try. The winner must select an event to attend within enough time to reasonably allow the contest organizer to purchase the prize and deliver it to the winner. The contest organizer will not reimburse the winner for the cost of an event already attended by the winner in the past. The quick brown fox jumped over the lazy dog. The contest organizer reserves the right to exclude photos which appear to have been edited with Photoshop or other photo-editing software, and to exclude photos which the organizer judges offensive. The contest organizer will not refund or reimburse the winner if the winner is unable to attend the event, for whatever reason. I'm not a rich man, after all. This fine print is not your fine print. But it could be your fine print. I'm on a horse. If you read this far, well done!)