I used to go walking in the Gatineau Hills National Park almost every day, in the summer and fall. Since the snow fell, and since I was raised to full-time at the college again, I haven't been in it much. But it's March Break, so I took an afternoon off my writing and my course prep to follow my "traditional" hiking path. It's about 12 kilometers in all, perhaps more: and it takes me to Pink Lake and back. In the winter it's much more difficult, as some of it has snow up to my waist and I don't have snowshoes to stop me from sinking into it. I got my cardiovascular workout today!
Back when I was walking it more regularly, I gave names to some of the landmarks on the way: "the First Hill", "the Shining Ridge", "the Black Water", "the Rock of Ages", "the Three Brothers and the Motherstone", and "Cyrodill" – the latter is actually named for a fictitious landscape in a video game which resembles an area which I regularly pass through. I also like to give myself "missions" of a sort, as if I'm one of those Celtic heroes on an eachtra (adventure, exploration). Sometimes the mission is to climb one of the rock formations. Sometimes it's to leave an apple as an offering to Herself somewhere. Sometimes it's to go a little further than I went before, or explore a new side-path. Sometimes it's to shoot a photo of a certain landmark. And sometimes it's to hike the route while avoiding people as much as possible. Thus does a landscape become one's own. Some might say I'm too old to be making up names and stories for such places, but my pet dragon says those people are idiots anyway.
I thought you might like to see some before-and-after photos of a few spots on the trail.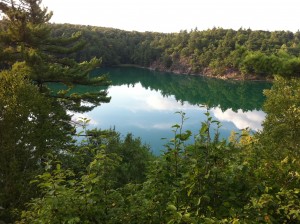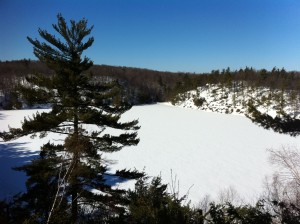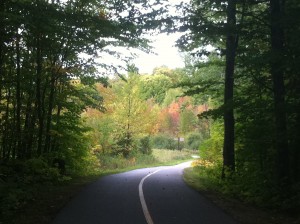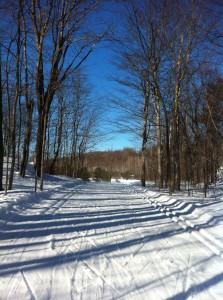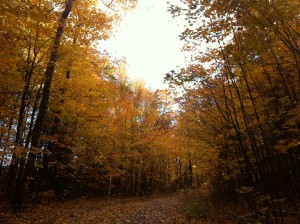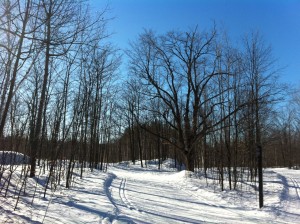 Finally, the place on the shore of Pink Lake where I shot the front cover of Hallowstone…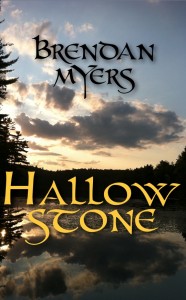 …now looks like this!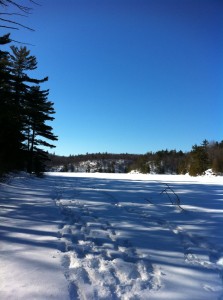 Happy springtime everyone!