On most good-weather days, and in all seasons, I go walking in the Gatineau Hills Park. I do it because we human animals are made for walking; because forest scenery is good for stress-reduction and mental health, but mostly because it's beautiful and that by itself is reason enough for me.
Here are some photos of my trek into the hills today. The autumn colours are in full bloom; the wind was chilled but not cold; the leaves fell about me as if quietly mourning the passing of summer; and it was a good day.
Just around the corner from my building is this entrance to the park. I often tell people I live next door to a forest; that statement is a slight exaggeration; but I do love that this view of the hills is there for me every day as I walk to work and back.
Just inside the park entrance.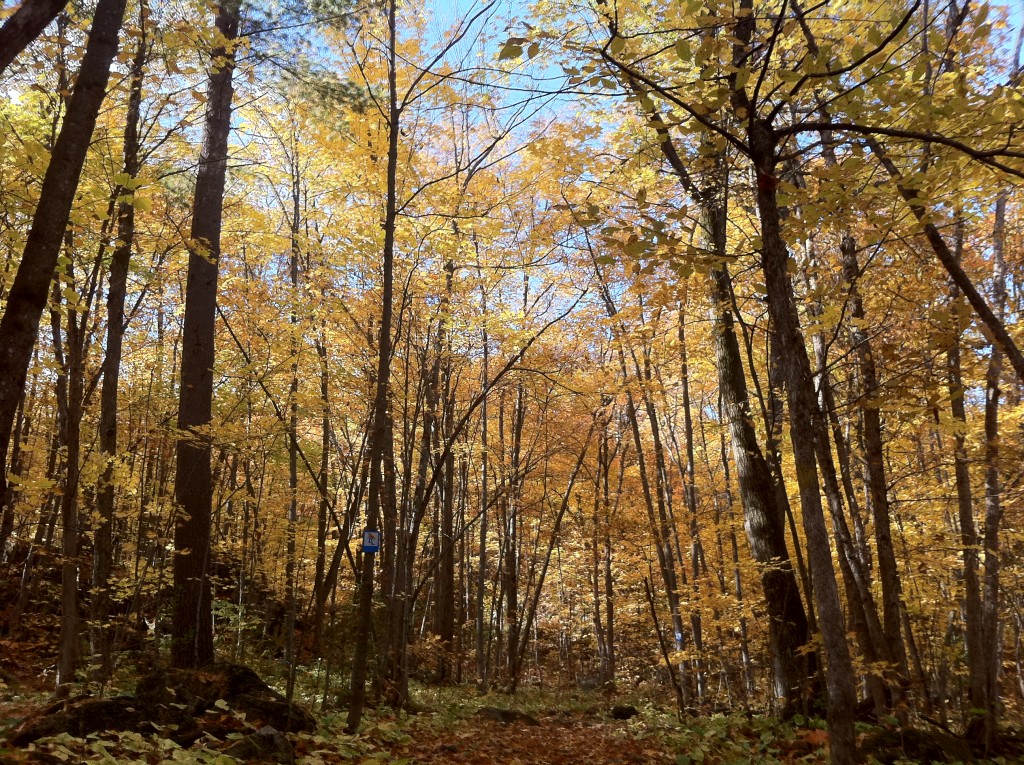 Much golden light.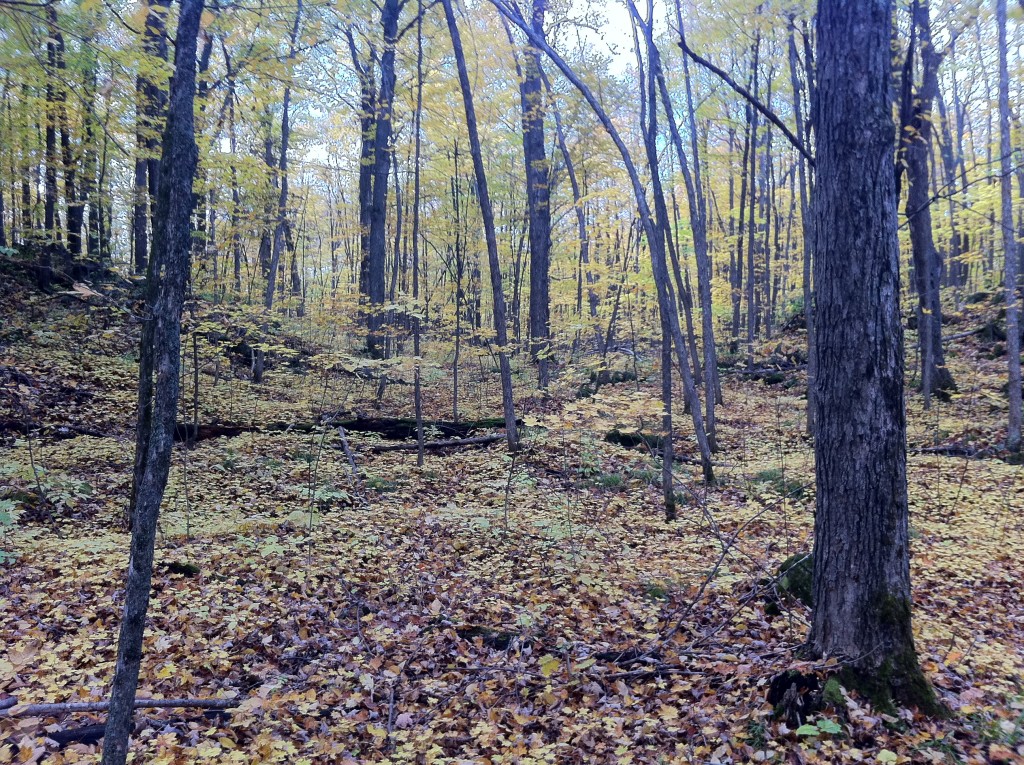 A carpet of gold leaves.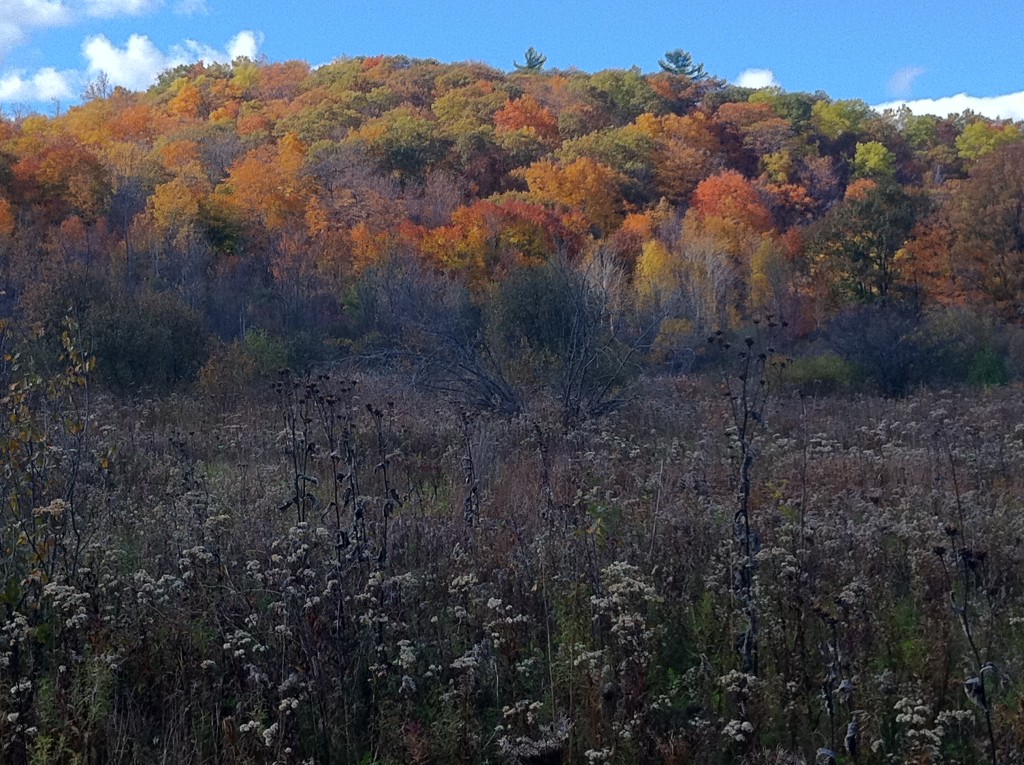 A meadow in the shadow of a cloud; a hill in full sunshine.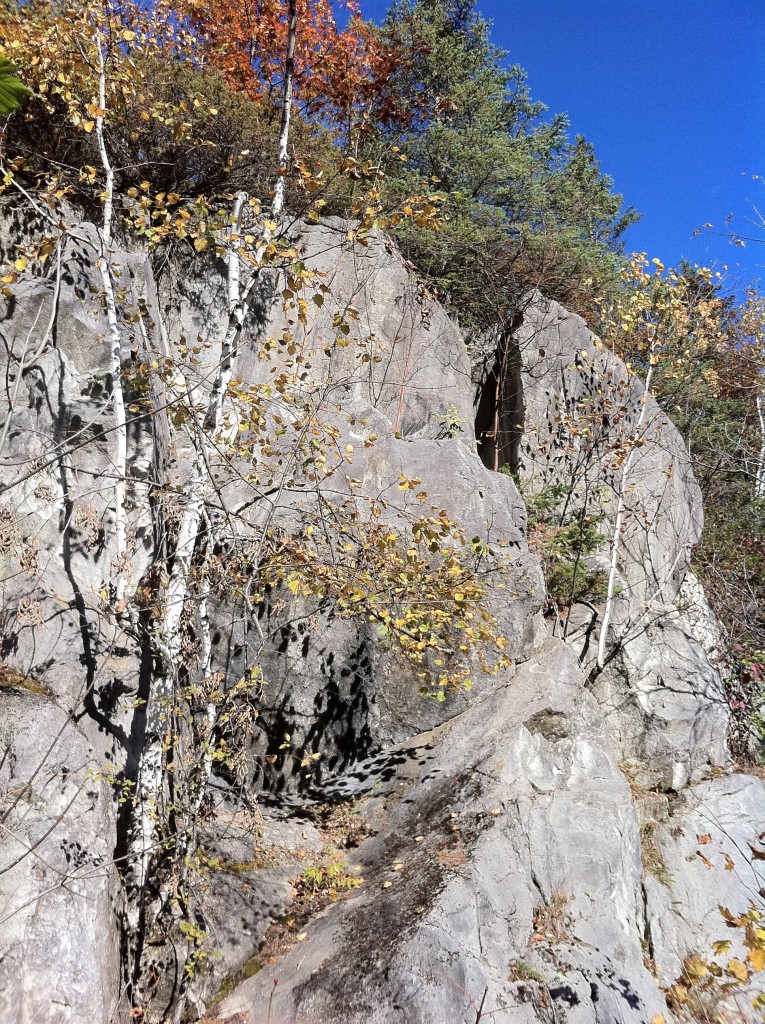 One of the many stony cliff-edges along the Gatineau Hill parkway. I love the birch tree here, clinging to the cliffside. It seems to say something about the tenacity and precariousness of life.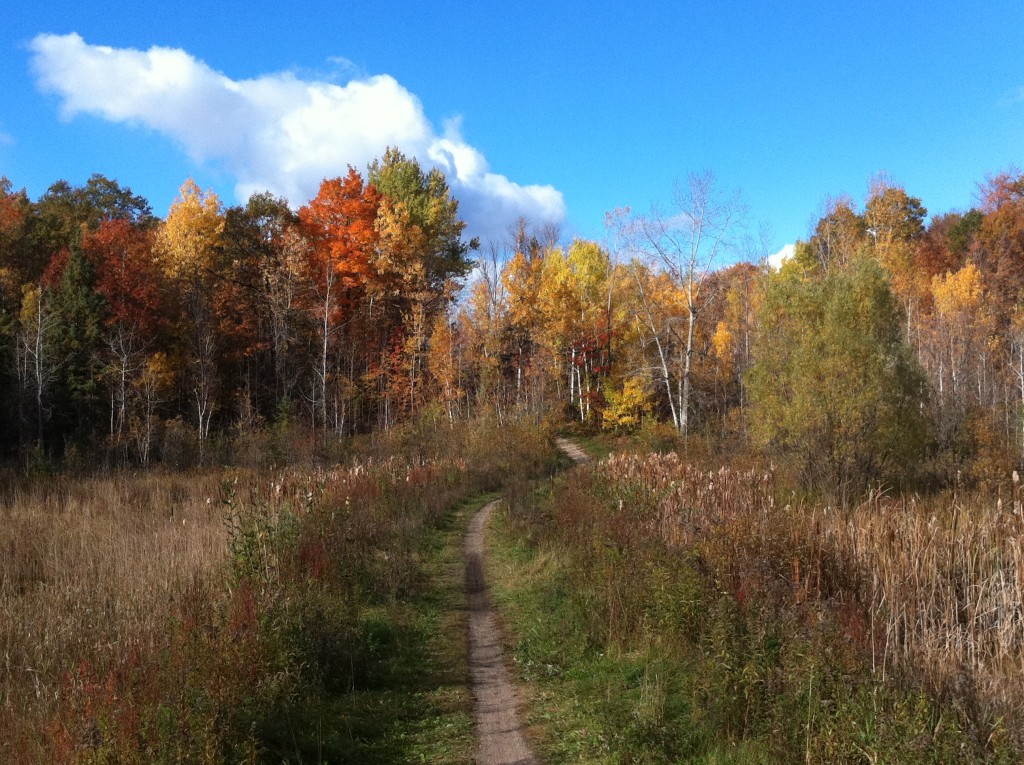 Here's a sort of raised causeway through a swamp, with a hill full of colour on the other side.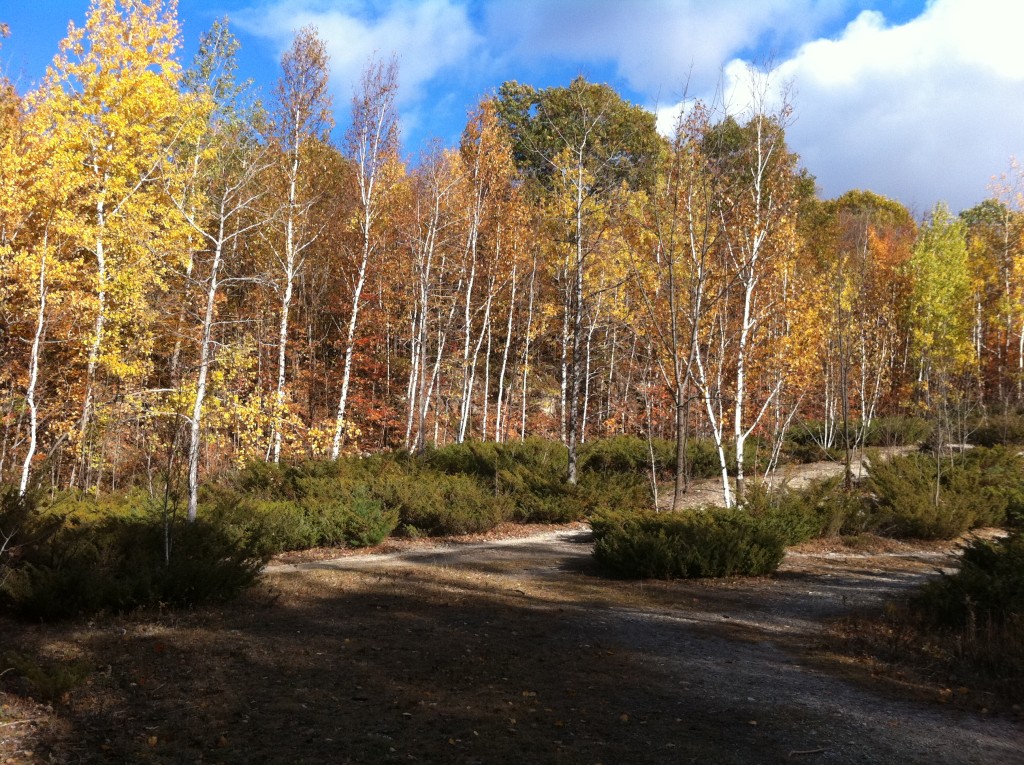 Birch and juniper along the gravel path.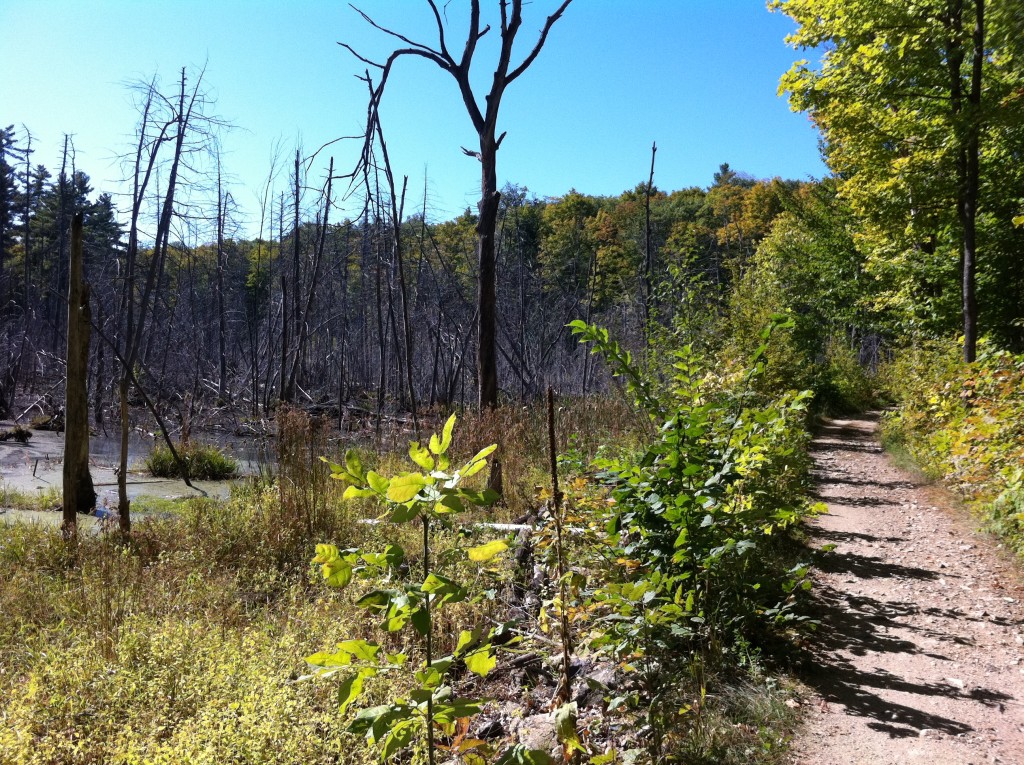 I didn't go all the way to Pink Lake today, as I usually do. So this photo and the ones which follow were shot about three weeks ago. Here's a lovely swamp full of dead tree trunks, on the way to the lake.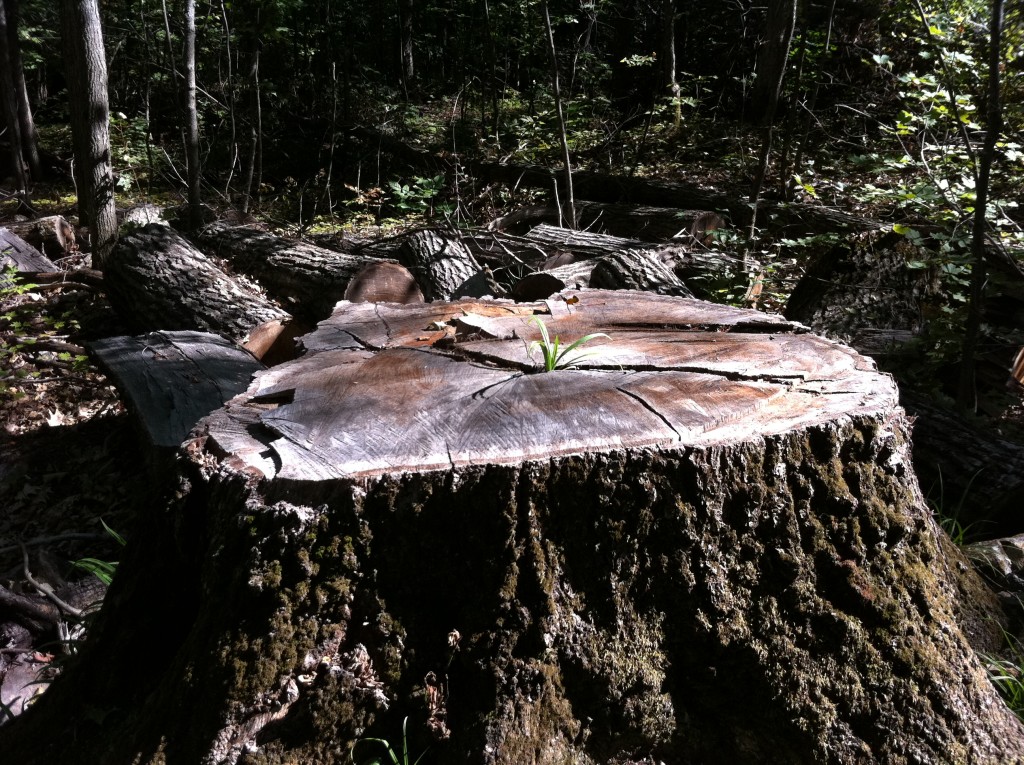 New life from old.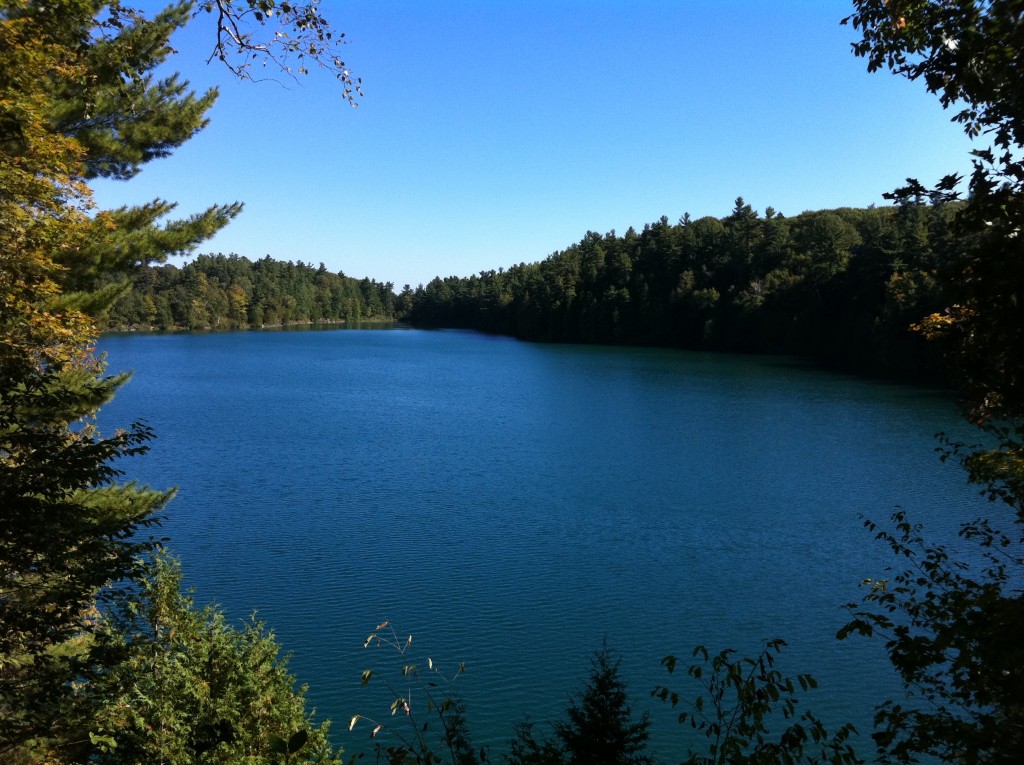 The good Pink Lake itself. Note that it is not pink. In fact, although this photo doesn't reveal it, the lake water is actually somewhat green. (The name comes from the name of a family that once owned a farm here.)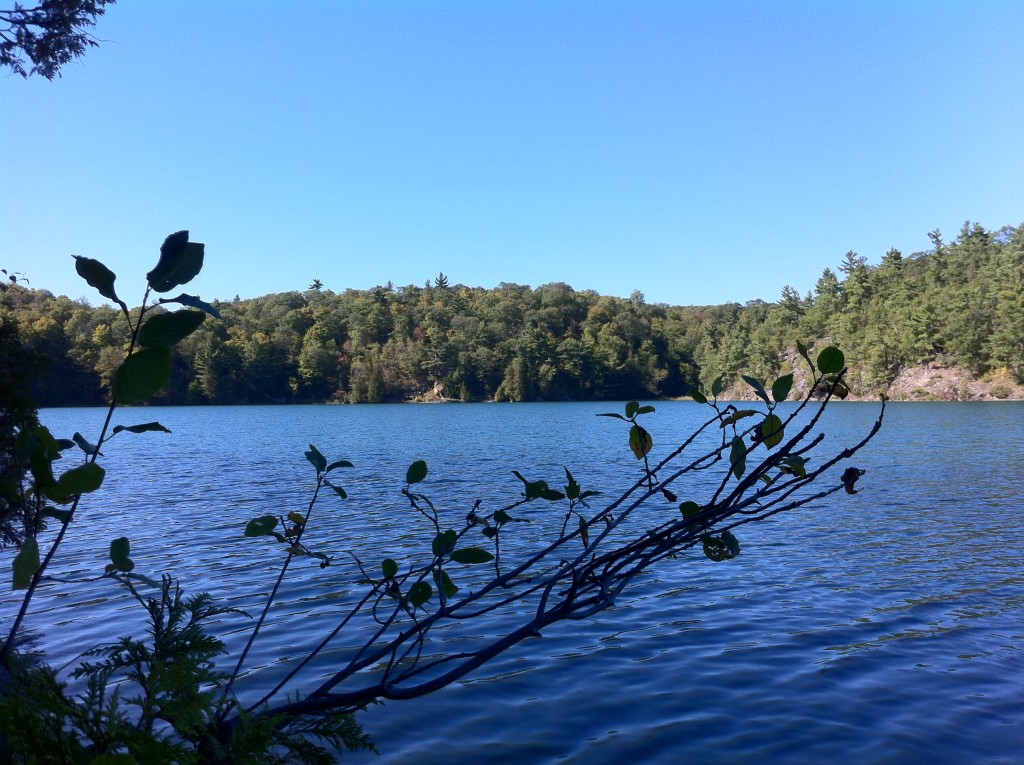 At the water's edge.
Finally, here's a video of what it's like at that meditation-place by the water's edge. (1 minute 29 seconds). Watch it with patience; I'm building an argument here.
So, there you have it. The city of Gatineau, or the edge of it where my neighbourhood lies, is a comfortable place. But it's far from my "home" and most of my friends and family. The more I walk this forest, the more I feel that I belong to this land and that this land belongs to me.
At least for a while.